Vector Control Emergency Resource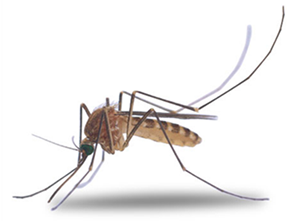 In the wake of an emergency, increased mosquito populations may pose a serious health threat and potentially hamper response and recovery efforts.
Take the necessary actions to prevent a health and safety threat as soon as possible. Be aware of the documentation requirements for reimbursement eligibility following a Presidentially Disaster Declaration.
The following resources are available to expedite approval in the event of a Presidentially Declared Disaster. In certain circumstances, reimbursement of short-term abatement costs that are in excess of usual costs may be available.
Complying is no guarantee of funding or eligibility, but if these guidelines aren't followed, it will hinder the ability to receive assistance.
During a Presidentially Declared Disaster, a request must be put into Web EOC to begin the consultation process that is required by the State of Florida.
Contact
Neil Richmond
Chief, Bureau of Inspection and Incident Response
Florida Department of Agriculture and Consumer Services
Office: (850) 617-7996
Mobile: (850) 528-5395
Neil.Richmond@freshfromflorida.com
Allison Collins
The R4 FEMA EHP FL State Lead
Federal Emergency Management Agency
Office: (770) 220-8795
Mobile: (678) 218-2120
allison.collins@fema.dhs.gov
Stephanie Madson, Ph.D.
Deputy Regional Environmental Officer
DHS/FEMA Region IV
Federal Emergency Management Agency
Office: (770) 220-5387
Mobile: (404) 561-9503
stephanie.madson@fema.dhs.gov
Links

---

---

Chemical information

DACS pesticide information
Sample Contracts

---

---