SART is a multi-agency coordination group consisting of governmental and private entities dedicated to strengthening all-hazard disaster capabilities through partnerships. Florida SART will support an effective and coordinated incident response for the animal and agricultural sectors in the State of Florida.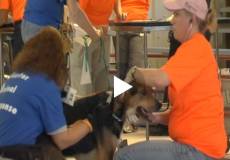 ---
New World Screwworm infestation in Monroe Co.
For the first time in 50 years, Florida confirmed an infestation of New World Screwworm in Monroe County. The screwworm maggots are devastating to livestock and other warm-blooded animals due to the fact they feed on living flesh. This infestation is primarily impacting the endangered Key deer on Big Pine and No Name Key, but it has been identified in some local pets. To prevent the spread of infected animals, the Florida Department of Agriculture and Consumer Services has established an Animal Health checkpoint in Key Largo to inspect animals heading north into the Florida Peninsula. Along with inspection, an outreach program has been established with all the local veterinarians, animal shelters, pet associations, and a myriad of other entities that may come into contact with an infested animal. Those that come into contact with a suspected case of screwworms are asked to call 1-800-HELP-FLA (1-800-435-7352) to report the information. In partnership with the U.S. Department of Agriculture, the Florida Department of Agriculture and Consumer Services is working aggressively to prevent the spread of and to eradicate this invasive pest. Additional information on the New World Screwworm including precautions you can take for yourself and your pets can be found online at www.FreshFromFlorida.com/Screwwrom.
---
Enrollment Open: Awareness Level Small Animal Emergency Sheltering Course
The Florida State Animal Response Coalition has upcoming opportunities for participation in their Awareness Level Small Animal Emergency Sheltering course. When disaster strikes, More ... a team of trained volunteer responders will be there to shelter and protect Florida's companion animals. Read more inside.<< Back
---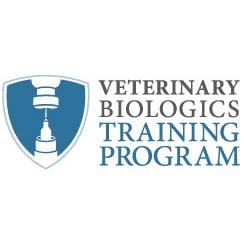 The Institute for International Cooperation in Animal Biologics Offers 2017 Veterinary Biologics Training Program
The Veterinary Biologics Training Program has been offered More ... every year since 1996. More than 2500 individuals, including 748 international attendees from 93 countries, have attended the program. The course gives participants an overview of the scientific principles of vaccines and vaccination and of the USDA regulatory process for assuring the purity, safety, potency and efficacy of veterinary biologics. Read more inside.<< Back
---
USDA Warns it Only Takes One Person to Spread Harmful Invasive Pests
Each year, harmful invasive plant pests and diseases cost the United States about $40 billion in crop losses, damage to forests and vulnerable ecosystems, and expensive eradication and More ... control efforts. It only takes one person who moves one piece of infested firewood, one infected plant, or one piece of infested fruit to spread these invasive pests to a new area. That's why USDA's Animal and Plant Health Inspection Service (APHIS) has designated April as Invasive Plant Pest and Disease Awareness Month. Read more inside.<< Back
---