---
Risk of Agro-terrorism Small, but with Impact is Severe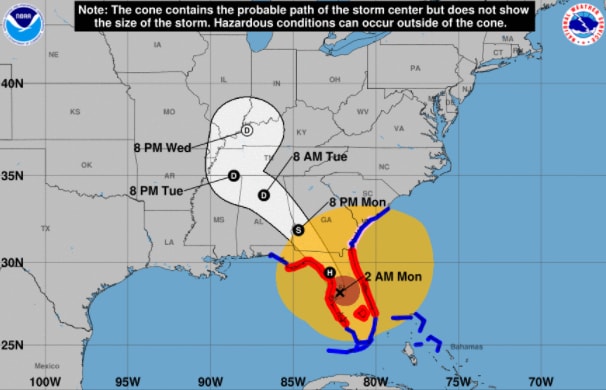 The Sunshine State is no stranger to natural disasters -- hurricanes, floods, droughts and wildfires have done their share of damage in Florida. With 14 seaports and over 800 airports and airfields, the state is also at risk for man-made disasters.
75 million tourists and billions of tons of freight enter Florida each year, making it vulnerable to threats like disease introduction and agro-terrorism.
According to a New York Post story in January, "[t]errorists could employ chemicals or explosives to accomplish their goals, but our livestock, crops and foods are especially vulnerable to biological agents.
Of chief concern is the potential for foot and mouth disease (FMD),an infectious and sometimes fatal viral disease that affects cloven-hoofed animals, including domestic and wild bovids.
As the Post story reports, "The paucity of agro-terrorism events to date suggests that the risk to the US is small. But deliberate disruption to our agriculture should concern all of us."
But as former Secretary of Health and Human Services Tommy Thompson said in 2004, "For the life of me, I cannot understand why the terrorists have not attacked our food supply, because it is so easy to do."
To Read the full story, visit:
http://nypost.com/2017/01/07/its-alarmingly-easy-for-terrorists-to-contaminate-our-food-supply/
---
FDACS Conducts 60 County Visits for ESFs 11 and 17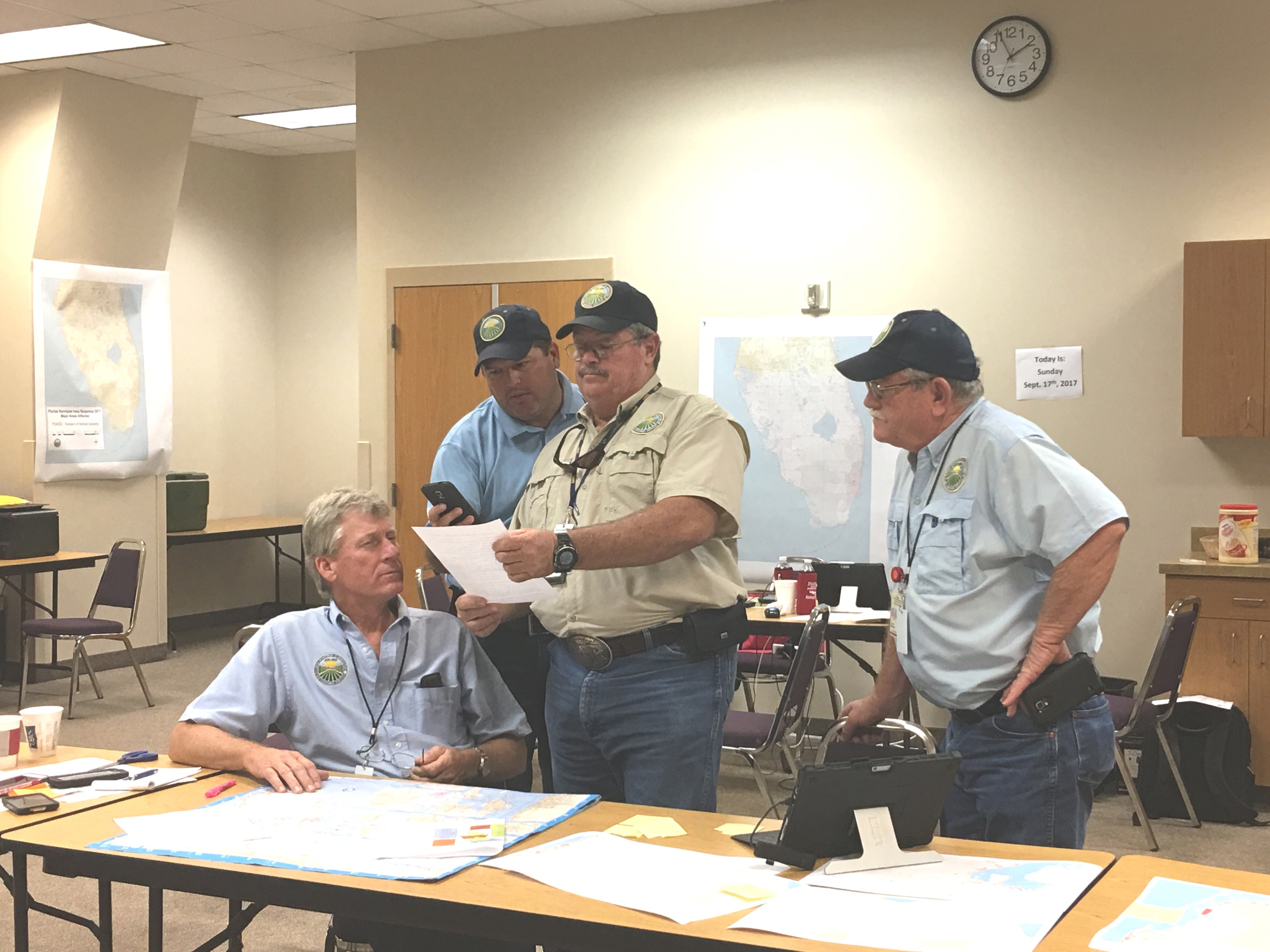 Short stories and updates from around the state…
Florida Department of Agriculture and Consumer Services personnel from Emergency Support Function (ESF) 11 and ESF 17 recently completed county meetings to discuss emergency preparedness and response issues and to continue collaboration between state and county ESF 11 and ESF 17 personnel
The meeting objectives included identifying state and county contacts and resources that could be used during an emergency coordinated information flow between state and county ESFs 11 and 17, SART, and FLIRRT partners. Over 529 people attended the meetings across 60 Florida counties. County personnel that attended these meetings were representatives from emergency management, law enforcement, animal control, animal shelter, mosquito control, and health department agencies and organizations. Also in attendance were the University of Florida, IFAS Extension, the Florida Cattlemen's Association, the Salvation Army, Humane Societies, and other supporting agencies and organizations.
The report information was consolidated and some of the issues and recommendations include:
There needs to be strong line of communication between the state and county ESF 11 and 17 personnel
County ESF 11 and 17 personnel seek information as to what response resources are available to the county for ESF 11 and 17 issues
County ESF 11 and 17 personnel seek available training opportunities on animal care and sheltering
Law enforcement officers suggested that medical assistance with Urban Search and Rescue canine teams should be an ESF 17 responsibility
Submitted by Greg Christy, FDACS, State ESF 17 Coordinator
---
Enrollment Open: Multiple Levels for Small Animal Emergency
The Florida State Animal Response Coalition has upcoming opportunities for their Awareness Levels 1 and 2 Small Animal Emergency Sheltering courses.
When disaster strikes, the team of trained volunteer responders will be there to shelter and protect Florida's companion animals.
The Awareness Level 1 course gives students the knowledge necessary to work in an emergency animal shelter. This class provides expertise and practical experience required to become a professional disaster animal responder. The Awareness Level Small Animal Emergency Sheltering course is certified by the Florida Department of Emergency Management and is required to respond in Florida to help companion animals and their owners during a disaster.
The Awareness Level 2 course gives many new job options, in addition to leadership skills and team lead opportunities. This course expands upon information covered in FL-003-RESP and ICS-100 courses. These earlier courses are prerequisites for FL-607-RESP.
Course topics include: Personal Preparedness, Overview of the Incident Command System, Deployment Preparedness, Assisting in Shelter Setup, Daily Care and Feeding, Proper Cage Cleaning and Disinfection, Animal Behavior, Stress Management, Zoonotic Diseases, and Personal Safety.
For more information about the courses, and to register, please visit:
http://flsarc.org/Training.html
---
---