---
Florida SART Works Together to Protect, Defend, and Respond to Food Threats
The Sunshine State is no stranger to natural disasters -- hurricanes, floods, droughts and wildfires have done their share of damage in Florida. With 14 seaports and over 800 airports and airfields, the state is also at risk for man-made disasters.
75 million tourists and billions of tons of freight enter Florida each year, making it vulnerable to threats like disease introduction and agro-terrorism.
According to the Food Protection and Defense Institute (FPDI), a Homeland Security Center of Excellence, "A great place to start assessing risk is to look at the components of food defense threat – what components have to be in place for intentional food adulteration to occur."
Further, the FPDI states that "A Food Defense threat is comprised of motivation, capability, and vulnerability.
Florida's State Agricultural Response Team (SART) works closely with Florida's Integrated Rapid Response Team (FLIRRT) to coordinate feed and food emergency response under the Rapid Response Team Food and Drug Administration (FDA) Cooperative Grant Program
See page 6 of this edition for The FLIRRT Report. And for more information about food defense threat, review FPDI's message at
http://mailchi.mp/umn/4kokd2lv 3x?e=ce80d9882a /
---
ESF-17 & SART Respond to Multiple Incidents Throughout October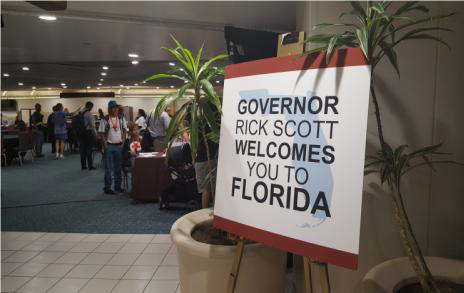 The State of Florida must be prepared to respond quickly and effectively on a 24-hour basis to developing events. When an event or potential event is first detected, the State Emergency Operations Center is activated to a level appropriate to the magnitude of the threat. The State's response effort is then initiated through the State Emergency Response Team (SERT), which is comprised of Governor-appointed Emergency Coordination Officers (ECO) from State Agencies and volunteer organizations. These ECOs are authorized to use the resources of their respective agency or organization to carry out response and recovery missions that are assigned by functions
All state agencies and volunteer organizations, that comprise the SERT, are grouped into 18 Emergency Support Functions (ESF) to carry out coordination and completion of assigned missions. These functions represent specific response activities that are common to all disasters. Each ESF is comprised of one or more Primary agency (ies) serving as the lead and several other agencies and organizations providing support.
ESF-17 "Animal and Agricultural Issues" is led by the Florida Department of Agriculture and Consumer Services (FDACS). And no doubt, with an active few months, the team has been busy. Below are some of the highlights:
Actions to Assist Puerto Rico
On October 3, Florida Governor Rick Scott announced the opening of two Disaster Relief Centers (DRC) to assist Puerto Rican families displaced by Hurricane Maria at the Orlando International Airport and Miami International Airport. The DRCs ensure that any families displaced by Maria that come to Florida are welcomed and offered available resources from the state. Meanwhile, in an effort to support Puerto Ricans evacuating the island with their pets, Florida Commissioner of Agriculture, Adam Putnam, suspended import rules for proof of import health certificate (Official Certificate of Veterinarian Inspection) and/or proof of rabies vaccination for domestic dogs, cats, fowl and other small mammals that arrive with evacuees.
FDACS staff is also present at each DRC, providing daily support and information to evacuees arriving with pets. The Florida Veterinary Medical Association (FVMA), a SART partner, has also set up a "Find a Vet" option on their website to assist evacuees with finding a local veterinarian for any medical questions regarding their pet. This information is provided to evacuees with pets upon arrival at the DRC, and can be found on the FVMA website at https://fvma.org.
In other news, FDACS assisted with animal inspection for a cruise ship that arrived from Puerto Rico carrying evacuees and their pets. The cruise ship was carrying 102 dogs, 15 cats, 3 birds, 1 hamster.
Hurricane Nate Response
On October 5, the SEOC activated to a Level 1 to prepare for Hurricane Nate category 1; ESF-17 staffed the SEOC, while monitoring the opening of four pet friendly shelters in Escambia, Santa Rosa, Okaloosa, and Lee Counties. Fortunately, no significant impacts to Florida from Hurricane Nate.
Vector Control – Mosquito Control Incident Response Team
Following Hurricane Irma, local-level surveillance and requests for vector control support began nearly immediately. Once notified, the state activated a Memorandum of Understanding between the Federal Emergency Management Agency (FEMA) and the U.S. Fish and Wildlife Service. Meanwhile, FDACS remained in contact with local mosquito control officials to provide data and technical assistance, all while coordinating with the Florida Department of Environmental Protection for spraying that occurred on state lands.
Because of this work, the state yielded the following outcomes:
31 counties requested assistance
Mosquito control treatments occurred in 25 counties
49 FDACS Agricultural Environmental Services Division personnel participate
$6,005,980 was expended
15,655 gallons of Dibrom was applied for aerial spray mission
In total, 3,036,092 acres were treated to abate mosquitos
---
Enrollment Open: Multiple Levels for Small Animal Emergency Sheltering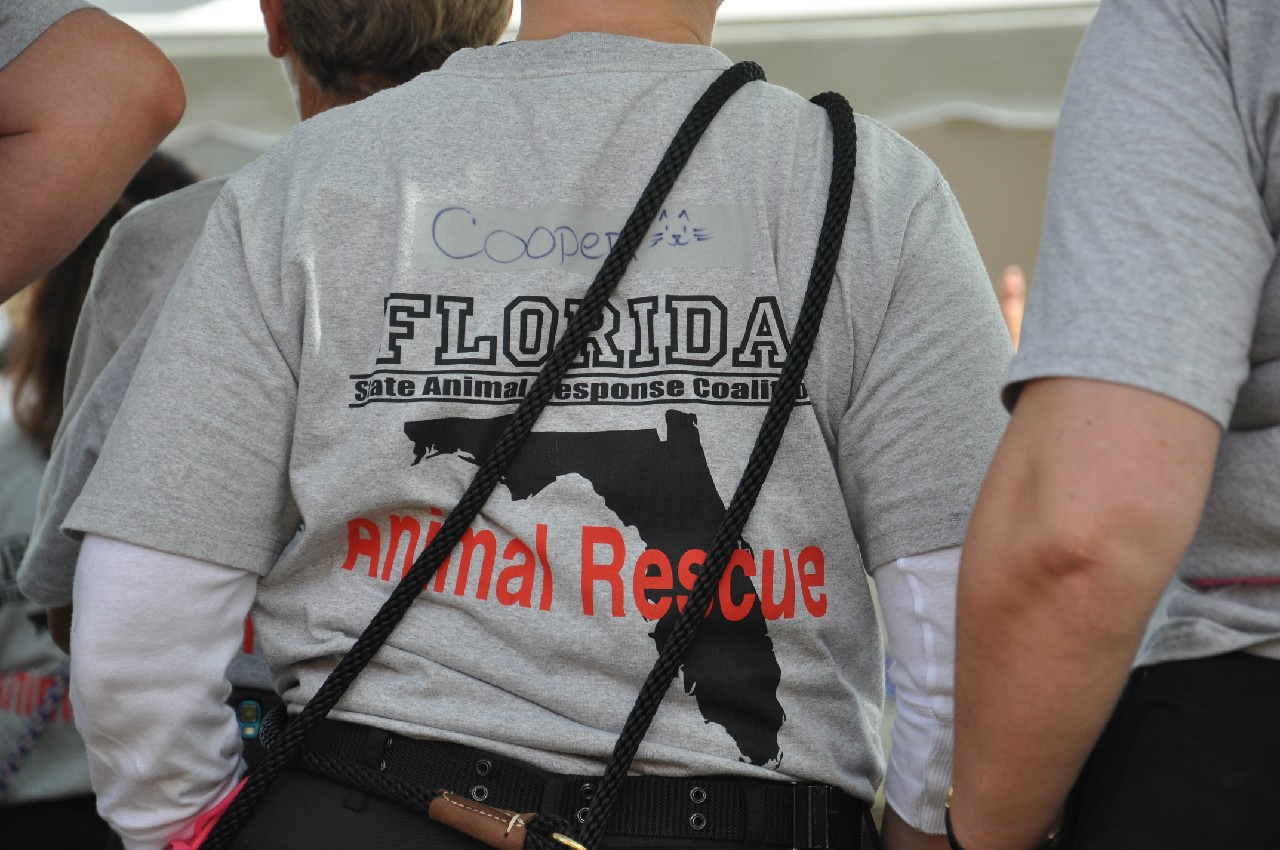 The Florida State Animal Response Coalition has upcoming opportunities for their Awareness Levels 1 and 2 Small Animal Emergency Sheltering courses.
When disaster strikes, the team of trained volunteer responders will be there to shelter and protect Florida's companion animals.
The Awareness Level 1 course gives students the knowledge necessary to work in an emergency animal shelter. This class provides expertise and practical experience required to become a professional disaster animal responder. The Awareness Level Small Animal Emergency Sheltering course is certified by the Florida Department of Emergency Management and is required to respond in Florida to help companion animals and their owners during a disaster.
The Awareness Level 2 course gives many new job options, in addition to leadership skills and team lead opportunities. This course expands upon information covered in FL-003-RESP and ICS-100 courses. These earlier courses are prerequisites for FL-607-RESP.
Course topics include: Personal Preparedness, Overview of the Incident Command System, Deployment Preparedness, Assisting in Shelter Setup, Daily Care and Feeding, Proper Cage Cleaning and Disinfection, Animal Behavior, Stress Management, Zoonotic Diseases, and Personal Safety.
For more information about the courses, and to register, please visit:
http://flsarc.org/Training.html
---
---