---
Is the U.S. Prepared for Agricultural Disease Outbreaks?
The Sunshine State is no stranger to natural disasters ― hurricanes, floods, droughts and wildfires have done their share of damage in Florida. With 14 seaports and over 800 airports and airfields, the state is also at risk for man-made disasters.
75 million tourists and billions of tons of freight enter Florida each year, making it vulnerable to threats like disease introduction and agro-terrorism.
A recent report in GovTech.com's Emergency Management magazine focuses on the risks and consequences that a major agricultural disease outbreak would cause. Further, the story questions the effects that agricultural terrorism would have on the macro system.
"The consequences of an agroterror attack would be grave," said William Karesh, executive vice president for health and policy for the nonprofit EcoHealth Alliance and adviser to the Blue Ribbon Study Panel on Biodefense. "It could be devastating to the economy, because agriculture makes up 5.5 percent of the country's gross domestic product and employs 11 percent of Americans. It could cause food shortages and even starvation."
To read the full story, visit:
http://www.govtech.com/em/disaster/US-Remains-Unprepared-for-Agricultural-Disease-Outbreaks.html /
---
ESF-17 and SART Continue to Assist Puerto Rico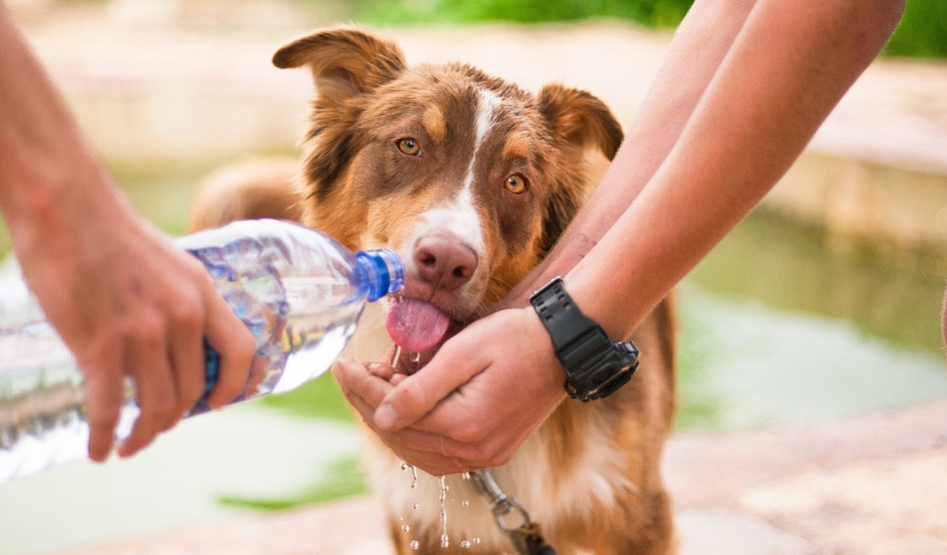 Since October 3, 2017, more than 199,000 individuals have arrived in Florida from Puerto Rico through Miami International Airport, Orlando International Airport and Port Everglades. At the direction of Governor Scott, two Multi-Agency Resource Centers (MARC) have opened at Orlando International Airport and Miami International Airport for Puerto Rican families displaced by Hurricane Maria. The MARCs have served more than 30,000 individuals, and ensure that any families displaced by Maria that come to Florida are welcomed and offered available resources from the state. To support Puerto Ricans evacuating the island with their pets, Florida Commissioner of Agriculture, Adam Putnam, suspended import rules for proof of import health certificate (Official Certificate of Veterinarian Inspection) and/or proof of rabies vaccination for domestic dogs, cats, fowl and other small mammals that arrive with evacuees.
FDACS staff continues to provide daily support and information to evacuees arriving with pets at the MARCs. The Florida Veterinary Medical Association (FVMA), a SART partner, has also set up a "Find a Vet" option on their website to assist evacuees with finding a local veterinarian for any medical questions regarding their pet. This information is provided to evacuees with pets upon arrival at the MARC, and can be found on the FVMA website at https://fvma.org. For more information on state response action for Hurricane Maria, visit www.floridadisaster.org/info/maria.
---
Destructive 2017 Atlantic Hurricane Season Comes to an End!
As we wrap up the month of November, we also wrap up the Atlantic Hurricane Season and it has been quite the active season! 2017 will go down as being tied for the fifth most active hurricane season in the Atlantic since records began being kept in 1851 and the most active season since 2012.
This year, not only did we have 10 hurricanes, but they occurred sequentially, tying the record for greatest number of hurricanes in a row. Hurricanes occurred from Franklin to Ophelia. Overall, we had 17 named storms, 6 tropical storms and 11 hurricanes, six of which were major hurricanes: Harvey, Irma, Jose, Lee, Maria, Ophelia.
For our viewing area, four named storms affected Florida: Emily, Irma, Nate, and Phillipe. Irma was the first storm since Charley in 2004 to hit Florida with Category 4 intensity. This year was also the first time on record two Category 4 storms (Harvey and Irma) made landfall along the continental U.S. in the same year.
The Awareness Level 2 course gives many new job options, in addition to leadership skills and team lead opportunities. This course expands upon information covered in FL-003-RESP and ICS-100 courses. These earlier courses are prerequisites for FL-607-RESP.
Course topics include: Personal Preparedness, Overview of the Incident Command System, Deployment Preparedness, Assisting in Shelter Setup, Daily Care and Feeding, Proper Cage Cleaning and Disinfection, Animal Behavior, Stress Management, Zoonotic Diseases, and Personal Safety.
Read more at:
http://wgno.com/2017/11/30/destructive-2017-atlantic-hurricane-season-comes-to-an-end/
---
---