---
Agro-terrorism Prevention in the Sunshine State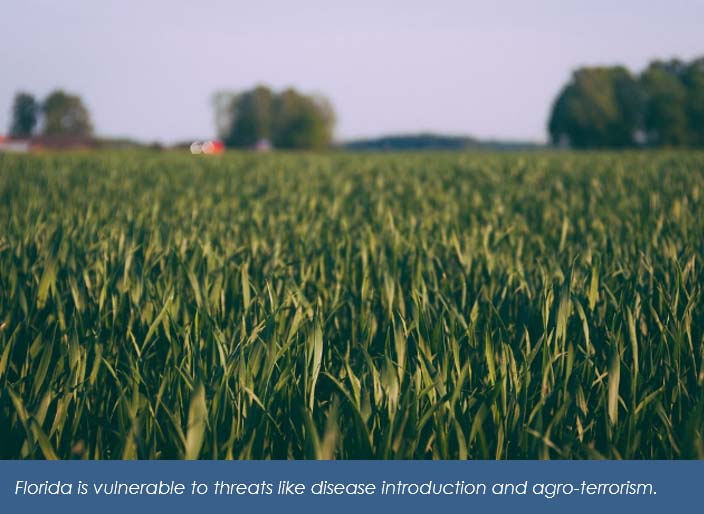 Florida is no stranger to natural disasters -- hurricanes, floods, droughts and wildfires have done their share of damage in Florida. With 14 seaports and over 800 airports and airfields, the state is also at risk for man-made disasters.
75 million tourists and billions of tons of freight enter Florida each year, making it vulnerable to threats like disease introduction and agro-terrorism. But recently a bill that aims to strengthen the nation's preparedness of its food, agriculture, and veterinary systems against terrorism and other high-risk events through the U.S. Department of Homeland Security (DHS) was recently signed into law by President Trump.
The bill was introduced by U.S. Rep. David Young (R-IA) and U.S. Sen. Pat Roberts (R-KS).
"Our nation faces global and complex national security challenges. Agro-terrorism, and other high-risk events, pose serious threats to our food, agriculture, and livestock industries across the United States," Roberts said. "It is imperative to have preparedness policies in place to quickly respond to events threatening U.S. agriculture or food production systems – ultimately protecting these key industries which impact every Americans on a daily basis." For more information, visit https://homelandprepnews.com/stories/23120-bill-protect-nations-food-systems-agro-terrorism-disease-outbreaks-signed-law/
---
In the News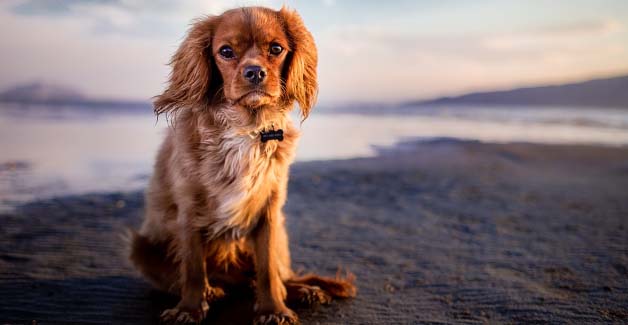 Short stories and updates from around the state…
Canine Influenza
A dog park in north Florida is temporarily closed due to concerns about H3N2 Canine Influenza Virus cases in the area. The Ocala Star-Banner reports the park in Ocala is expected to remain closed for the next four to six weeks. (July 9 article in AP).
In addition to caring for the affected dogs and working with the Florida Department of Agriculture and Consumer Services to get the word out, when the outbreak was first discovered, UF held a news conference on June 1 featuring Dr. Crawford, who responded to questions through a Facebook Live interview that drew national press coverage. Dr. Crawford said she was proud that following UF's widely disseminated newscast, other states followed suit in distributing news reports focusing on H3N2 (July 24 article in , Suncoast News).
Strangles
During July, quarantines for strangles was issued in Levy, Pinellas and Osceola Counties. Strangles is a contagious, infectious, upper respiratory disease of horses. The quarantine was the first for Pinellas County and the second for Levy County and Osceola County, totaling 26 reported cases of Strangles in Florida this calendar year.
Florida 4-H State Horse Show
From July 12-15, FDACS, Division of Animal Industry personnel inspected approximately 300 horses for Coggins test forms. The Coggins test is a sensitive diagnostic test for Equine Infectious Anemia. These horses will compete for the opportunity to represent Florida at the Southern Regional 4-H Horse Championships. The State 4-H Horse Show is held at the Bob Thomas Equestrian Center at the Florida State Fairgrounds.
Zika Update
A rising number of Zika-spreading mosquitoes across Miami-Dade County and on Miami Beach is triggering more aggressive control efforts, Miami-Dade County officials said Friday. In recent weeks, about 160 traps posted around the county to monitor for Aedes aegypti mosquitoes, the urban mosquito that carries the virus, are increasingly catching more mosquitoes, said Miami-Dade County division director Gayle Love (July 7 article in Miami Herald).
---
Did You Know? Majority of Zika Cases Are "Travel Related"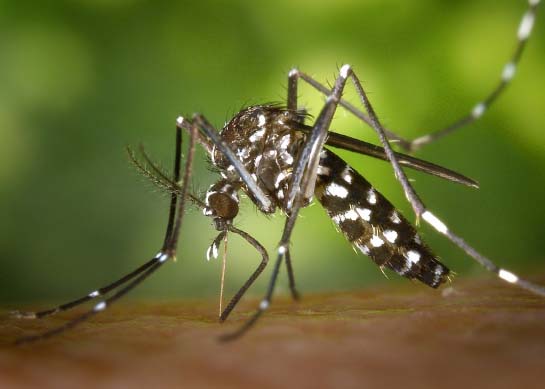 In the last week, there have been six additional cases of the Zika virus confirmed in the state, bringing the total to 113 in 2017, according to CBS Miami. Of the tally, 85 cases were classified as "travel related" — meaning people were infected with the mosquito-borne Zika virus elsewhere and brought it into the state. According to the U.S. Centers for Disease Control and Protection, Zika is spread mostly by the bite of an infected Aedes species mosquito (Ae. aegypti and Ae. albopictus), and these bites can occur during the day and night. Zika can be passed from a pregnant woman to her fetus. Infection during pregnancy can cause certain birth defects. Currently, there is no vaccine or medicine for Zika.
For more information and the current status on what's happening in Florida, visit http://www.freshfromflorida.com/Consumer-Resources/Health-and-Safety/Zika-Information
---
---